RDC Student Housing
This exciting new student housing project will see Residence Development Corporation (RDC) continue with popular, successful student housing on Water Street, adding more beds to the community, helping to relieve housing pressures in Peterborough.
---
Continuing a Legacy of High Quality Student Housing
Prioritizing safe, high quality housing for students, the University has leased Trent-owned lands to Residence Development Corporation (RDC), the same company that has successfully owned and carefully managed the current University residences further north on Water Street. RDC will plan, build and operate the housing units, renting suites to upper-year Trent students.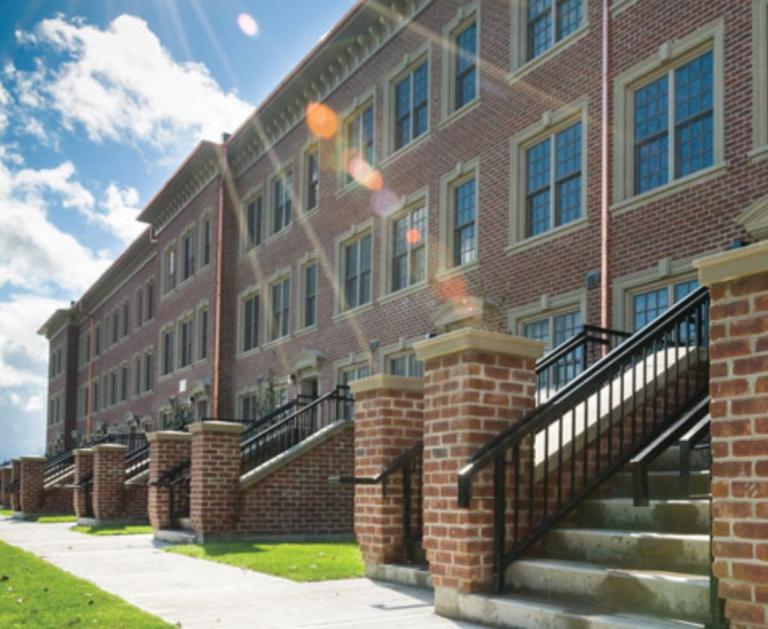 ---
Leasing Information
RDC will build and manage this new student housing development. More information, including lease details, will be shared as it becomes available.
Questions about this development? Email trentlandsplan@trentu.ca.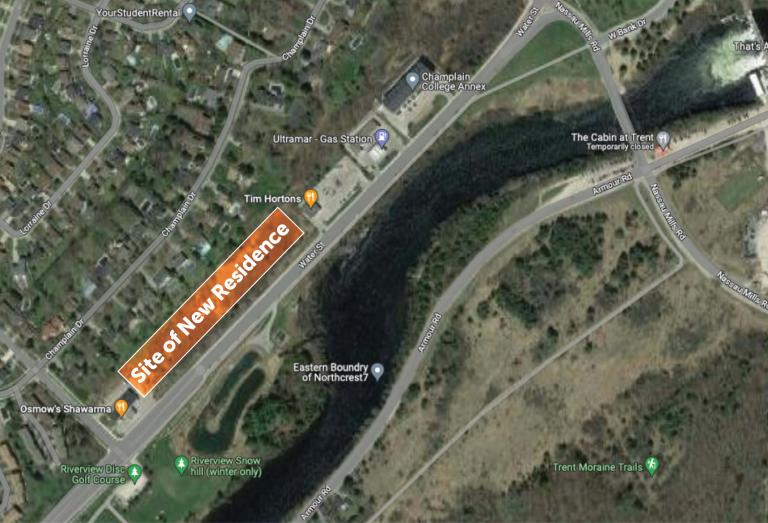 ---
Development Features
Built close to the Symons campus, the new student housing development features:
3-storey, suite-style housing dedicated for upper year Trent University students, featuring modern amenities and comfortable living spaces
Same beautiful aesthetic townhouse design as current University residences along Water Street
Built on 4 acre site currently zoned for residential and confirmed through Trent Lands Plan studies to have no significant natural or cultural features
Leadership in Energy and Environmental Design (built to a LEED standard)