Four principles guide the evolution of the Symons Campus and align it with the University's vision and aspirations. Each section of the Trent Lands Plan outlines how the guiding principles inform decision making and implementation of the campus master plan.
---
Learning and Discovery
The Trent lands are a place where learning and discovery will thrive.
This includes land-based learning, experiential learning with research or community partners, forming academic and research projects to implement the Nature Areas Stewardship Plan, and showcasing Indigenous Knowledge and the story of the land.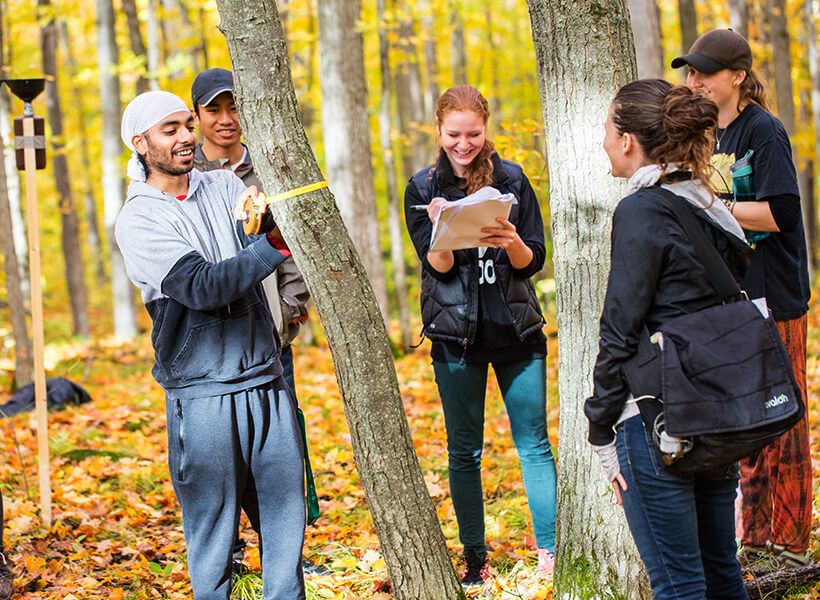 ---
Environmental Resilience and Integrity
Trent's conservation and land-use approaches will enhance the local environment and demonstrate leadership in environmental and Indigenous education.
To accomplish this, Trent will undertake projects to restore degraded environmental features, improve habitat, reduce our carbon footprint, and work to ensure our uses of the land are sustainable in the long-term. Trent is dedicated to maintaining 60% of Symons Campus as a diverse network of Nature Areas and green spaces.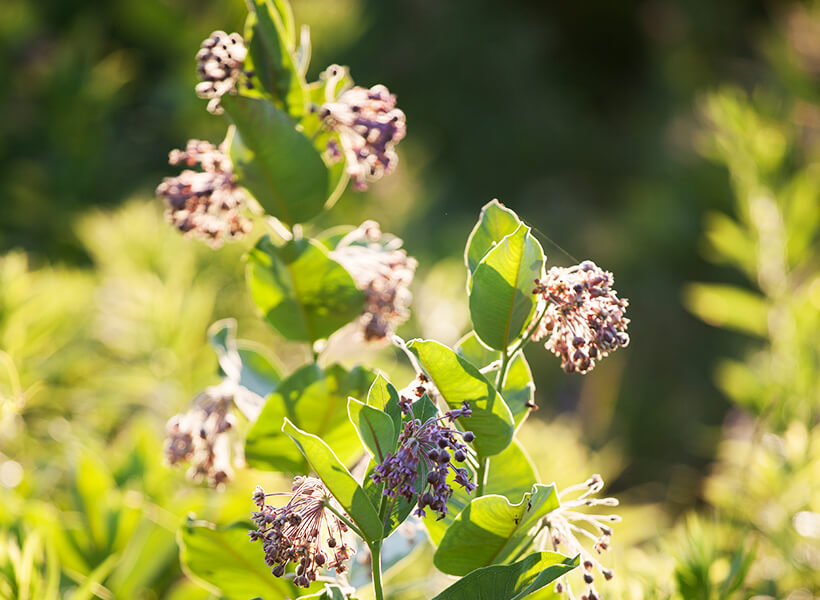 ---
Economic Resilience, Leadership, and Innovation
The Trent lands will enhance the University's reputation and introduce sustainable funding sources.
Improving the well-being of our campus and community requires targeting land-use projects that respond to issues like housing, employment, climate change, and food security, while also pursuing long-term revenue that reduces reliance on enrolment growth and government funding.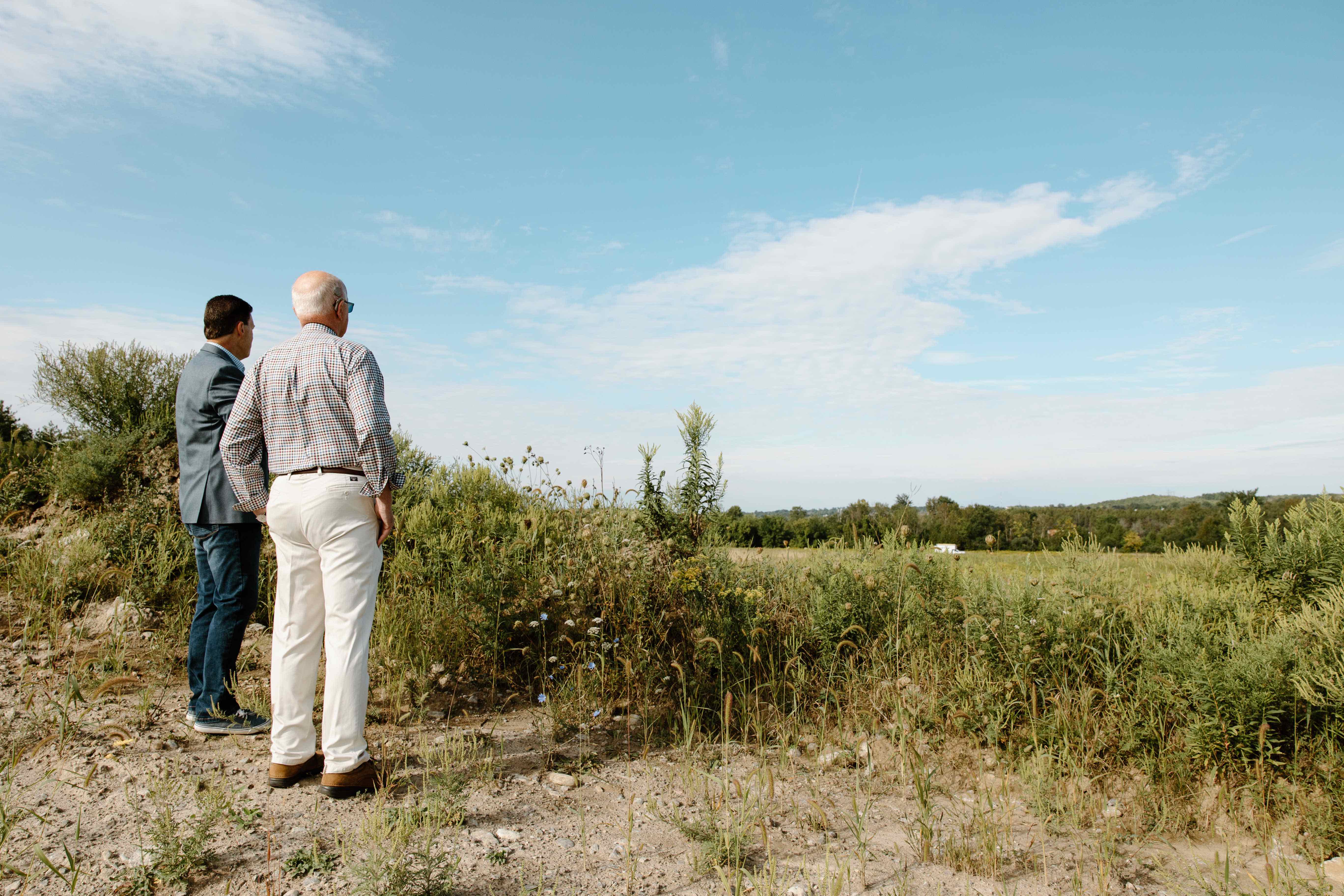 ---
Social Resilience, Community, and Inclusivity
The Trent lands will enhance belonging and well-being, and will provide inclusive social infrastructure.
Trent Lands Plan will make the campus more accessible for recreation, socializing, and collaboration, bringing the campus and community together. This means providing inclusive services, spaces, and amenities, and integrating cultural heritage elements that reflect Indigenous heritage and worldviews.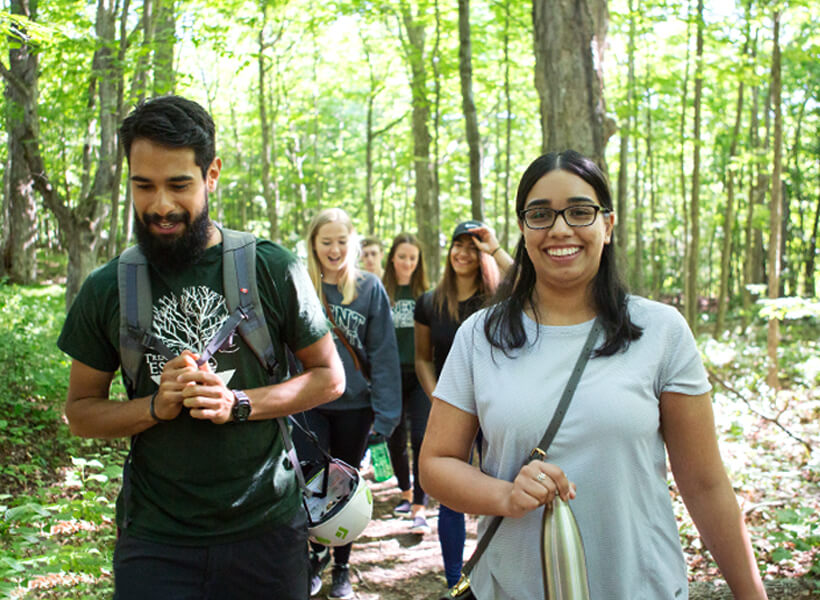 Sign up for the Trent Lands Plan newsletter